Can Carreras occupational center has opened its doors to students of the Master in Social Policy and Community Action to explain firsthand how organized the festival of short films CADI, This year it celebrates its third edition. The Amateur Short Film Festival and Intellectual Disability (CADI) arose in order to disseminate audiovisual productions beyond the fiction own occupational centers, first level of Catalonia, and now with the participation of institutions in Spain. The awards gala will take place 17 April at Casino New People's Alliance.
CADI The festival is the most important initiatives of this team, an example of openness to the community and cooperation with different institutions and facilities in the territory, and a great ability to mobilize resources for further subsidies. Simultaneously, Can Carreras center users give craft workshops in schools and prisons; drawing objects gives rise to create personal and group to help break down barriers and prejudices. Although an example of a process of individual and collective empowerment. "Young people talk to me and see that I am like them, and if we are in the street, I no longer look weird but I salute ", explained one user Can Carreras. "First was very nervous of having to explain to a class but now I really enjoy", said another colleague.
Educating the eye as the basis for coexistence in diversity is the purpose of the festival and craft workshops. The leitmotif of Can Carreras, taken from the film, is that disability can be a incovenient but not limited. As neighboring organizations dedicated to community action, School IGOP Can Carreras and occupational center are already thinking about ways of collaboration.
The speakers were Isabel Romero, Johnny Tapia, Cruz Espejo, Maria Gravisaco, Montse Serrano, Pilar González, Aida Reguera and Dani Roura. The technical director Xell Alvaro Lopez Moreno and educators, Toni Aranda Gloria Martin.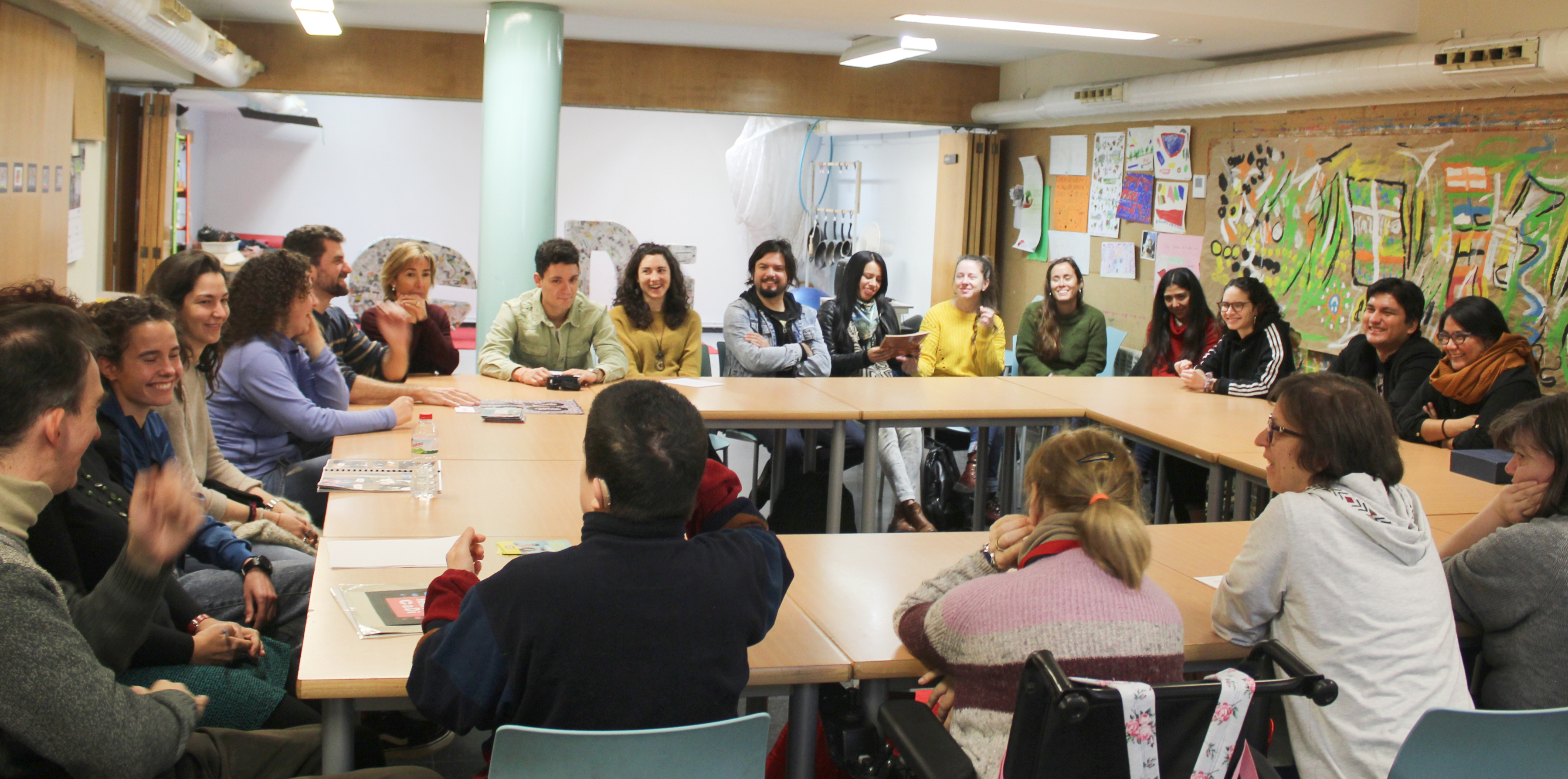 Photography: Alex Dominguez